KONAS
SAP© Standalone Downtime system
A comprehensive stand-alone programsystem that runs absolutelly indepentend from SAP components. You can use it at all downtime scenarios like: schedule downtimes, abrupt downtimes and network failrues as well. All screen masks their functionalities and plausibility checks correspond to the SAP System and they look just like SAP. Thus there is no need for training. You can start to work with KONAS immediately within seconds. Of course, all data once assigned or changed in KONAS will be sent to SAP automatically when available – with no lost of data.
---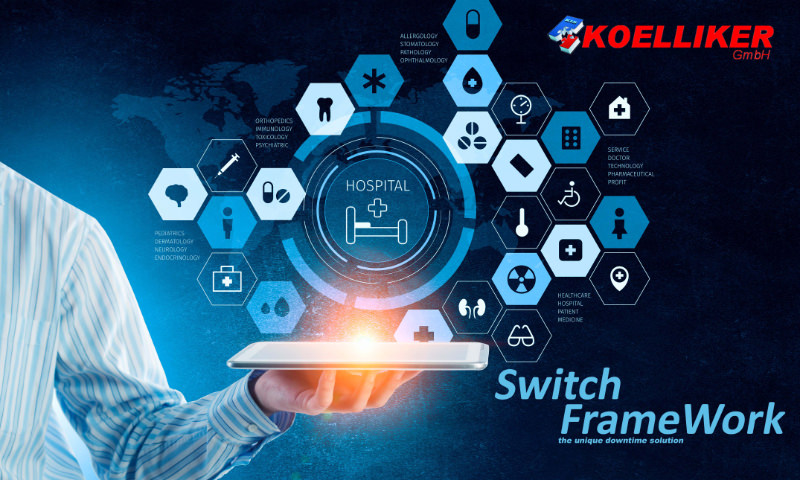 SAP© Switch FrameWork
Koelliker SAP© zero downtime system by creating a SAP shadow system
Other choice of SAP Downtime solution is the KOELLIKER Switch FrameWork. The majority of downtimes scenarios are schedule downtime like patches, a release change and upgrades of SAP or other components. For all this cases and for unplanned downtimes as well the Switch FrameWork or Switch FrameWork+ could be the best choice. Switch FrameWork uses the SAP business copy as a shadowsystem. It starts and executes all necessary steps automatically, from closing SAP production system, open SAP shadow system until to send all data from SAP shadow to SAP production. Because SAP Shadow System uses a SAP business copy, all SAP modules are available and you have access to all data e.g IS-H, I.S.H. Med, FI/CO, MM.